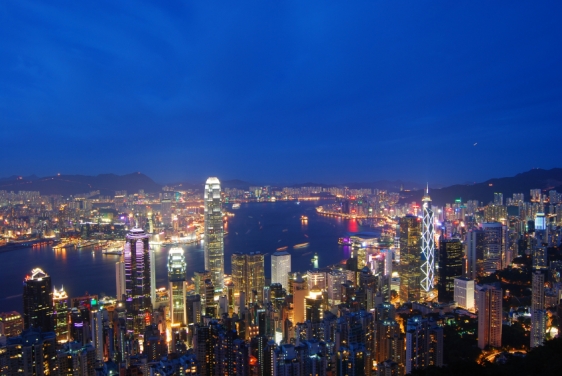 2 Zones Office
Hongkong Office
SEA GLOBAL LINE (H.K.) LTD. was found in 2001, we have 16 staffs now, including the marketing & sales department 8 people, Operation (Liner & Nvocc / consol 6 people, Finance Department 2 people. Hong Kong Company is the important bridge between the overseas agents and internal transportation. For the international market, it improves the integrated management of resources, management of domestic corporate finance and accounting expenses, co-ordinate the Group's development and orientation. We mainly do business with direct ship- pers and trade partners. Our services are included logistics, trailer, air export, import and re-exports (trailers, customs clearance, on behalf of custom declaration and air-ferry 20%; exports 40%; imports, 20%; bulk cargo 20%) ect. We focus in Southeast Asia, Japan, Korea, Europe, United States, Russia, the Middle East, India and Pakistan markets.
Main cooperation of shipping companies: "K" LINE (HK) LTD / ASIAN EXPRESS LINE LIMITED / CMA CGM & ANL (HK) SHIPPING AGENCIES LTD / COSCO CONTAINER LINE AGENCIES LTD / C.Y. SHIPPING LTD / CHINA SHIPPING CONTAINER LINES (HONG KONG) AGENCY CO LTD / EVERGREEN MARINE (HONG KONG) LIMITED / HAPAG-LLOYD (CHINA) LTD / KMTC (HK) CO LTD / KONG HING AGENCY LTD / NYK LOGISTICS (HONG KONG) LIMITED / ORIENT OVERSEAS CONTAINER LINE LIMITED / RCL FEEDER PTE LTD / SITC SHIPPING AGENCY (HK) COMPANY LIMITED / STX PAN OCEAN (HONG KONG) CO LTD / SINOKOR LINE / T.S.LINES LIMITED / WAN HAI LINES (H.K.) LTD / YANG MING LINE (HONG KONG) LTD and so on.
---
Jiangmen Office
SEA GLOBAL LINE (JIANGMEN) LTD.
was found in 20th of May, 2004. We have 25 staffs now, including the Sales dept 8 people, Commercial dept 3 people, Operation dept 4 people, Document dept 4 people, Finance Dept 3 people and Admin 3 people. We mainly do business with direct shippers and trade partners, and the nominated goods from customers. Our services are included import and export clearance of cargo, bulk import and export, rail transport, import & export shipping, air transport, domestic FOB exports of goods transport services, customs clearance trailer etc. We focus in Southeast Asia, Japan and South Korea, India, the Middle East, Europe, the United States, Russia markets.
Main cooperation of shipping companies: SINOKOR、BIEN DONG、RCL、OOCL、WANHAI、TSL、CMA CGM、MSC、PIL、YML、CHINA SHIPPING、MAERSK、STX PAN OCEAN and so on.
Special supporting:
We provides one-stop service in turpentine, furniture, cold rolled steel, ceramics, marble, imported blocks, rubber wood side, second-hand machinery and so on. Turpentine, pinene: We could provide sample draw, change barrels, monitoring equipment, motor vehicles, tanker services.
Furniture: We can provide customs clearance and warehousing services to the port of destination. Ceramics, marble: We can provide wood fumigation, the demolition of the port of destination and other services. Cold rolled steel: We can provide professional loading and unloading, consolidation and other services. Import blocks, rubber and wooden poles, second-hand machinery: We can agent at customs clearance, payment of customs duties, in-process inspection services.
Our tenet: We are adhering to the "customer-oriented, sincere service" and ensure safe shipping, smooth arrival, let our customers peace of mind, satisfaction!